Looking for a custom sized front or back door?
Why not take a look at our new range of Hemlock feature doors?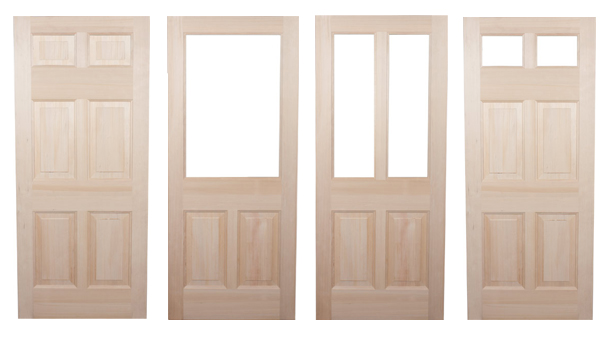 Although available in a range of standard sizes, these Hemlock feature doors can also be manufactured to pretty much any custom size, from a narrow 24" wide door, up to 36" in width. These might be a short 60" tall right up to 84".
So if you are looking for a door for a cottage or any other non-standard sized opening these feature doors are an ideal choice.
Manufactured in the United Kingdom, from a solid hemlock with full through mortice & tenon construction, these 44mm thick doors benefit from extra wide 10" bottom rails and full 100mm+ styles.
There is a fully panelled option in the Cambourne and glazed options in the Owston, Wellsyke and the Cheriton which are available with a range of single and double glazed options.
This really is an attractive range of external doors that are well made, very solid and reasonably priced available in a plethora of sizes to suit your requirements.
As well as this range, we have a number of other external door options also available in a bespoke size, these can be found via the following link: Custom Sized External Doors