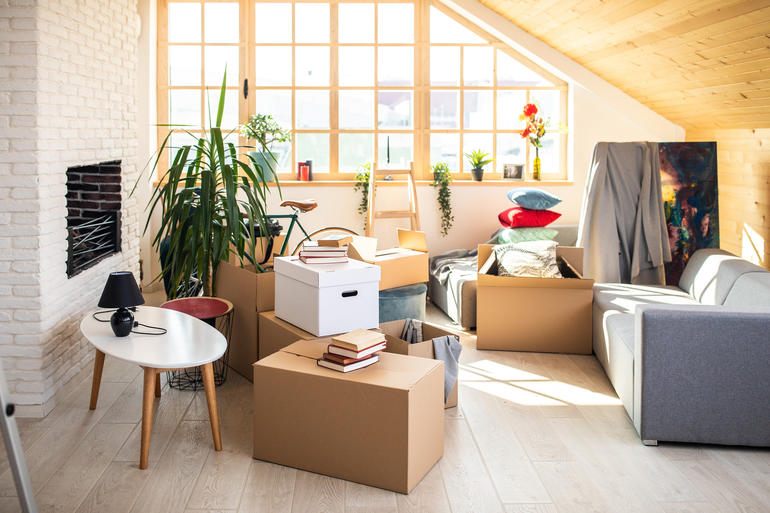 Tips for saving space in the home
They say that an organised room helps create an organised mind, which is why it's important to create a relaxing home environment free from clutter. Everything from choosing the right type of door to placing your furniture can impact how spacious a room feels.
Whether you're living in a modern apartment or a period house, there are plenty of simple and easy ways to create more room. We've pulled together our top tips and ideas to help you maximise the space you have available and even create the illusion of space when there isn't any available.
Home space-saving tips
Use fitted furniture
Making the most of every inch of available space is essential, especially in smaller houses or apartments. Using custom furniture such as fitted wardrobes, cupboards or drawers will help utilise all of the available space.
Smaller gaps and oddly shaped spaces can be utilised by creating or installing custom measured furniture. For example, fitting wardrobes into alcoves won't leave any unused space, unlike pre-build wardrobes that may be smaller than the gap.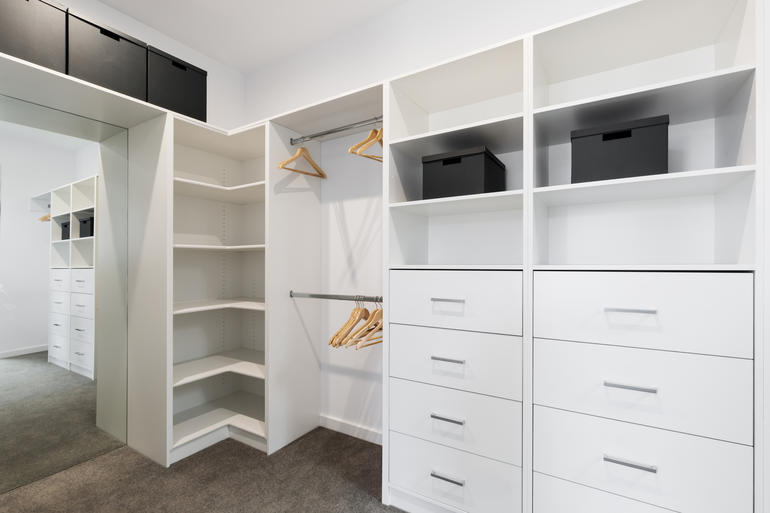 Use bi-fold doors
In small rooms where space is limited, inward opening doors can make it difficult to place your furniture without it getting in the way. This is where bi-fold doors can be extremely useful. The concertina design allows the wooden panels to fold up and stack against the edge of the frame.
This means you don't need to leave space behind the door for it to open, making them ideal for pantries, storage larders and small rooms.
More mirrors
Using mirrors to create the illusion of more space in smaller rooms is a classic trick that interior designers have been using for years. The good news is, it still works! Whether you're trying to create a sense of openness in a small dressing room or bounce some more natural light around your bedroom, adding some full-length mirrors to your walls will help achieve it.
Storage boxes
Nothing helps create more space like clearing away clutter and reducing the amount of things left sat around your home. Using storage boxes is a great way of hiding clutter in places around the house that you wouldn't necessarily think of. Under beds, on top of cupboards and in the loft are perfect places to stash your clutter.
Wall shelves
If you've run out of floor space and your cupboards are full, think upwards! Wall shelves are a great way to create more space without spending too much. Whether you have a large book collection or a plant obsession, adding shelves will give you plenty of fresh space to display them.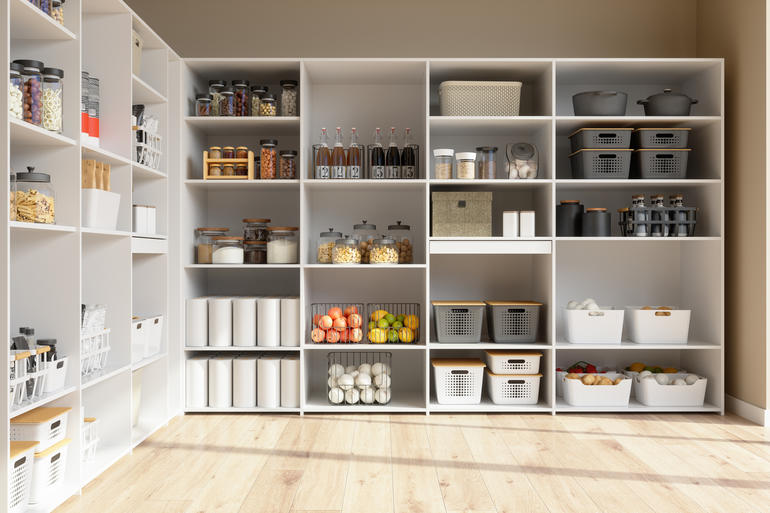 Internal French doors
Similarly to how mirrors can create the illusion of space, internal French doors and glass panel doors can help open up your home and let natural light flow through. Having glass panel doors will give more of an open plan style and create a sense of space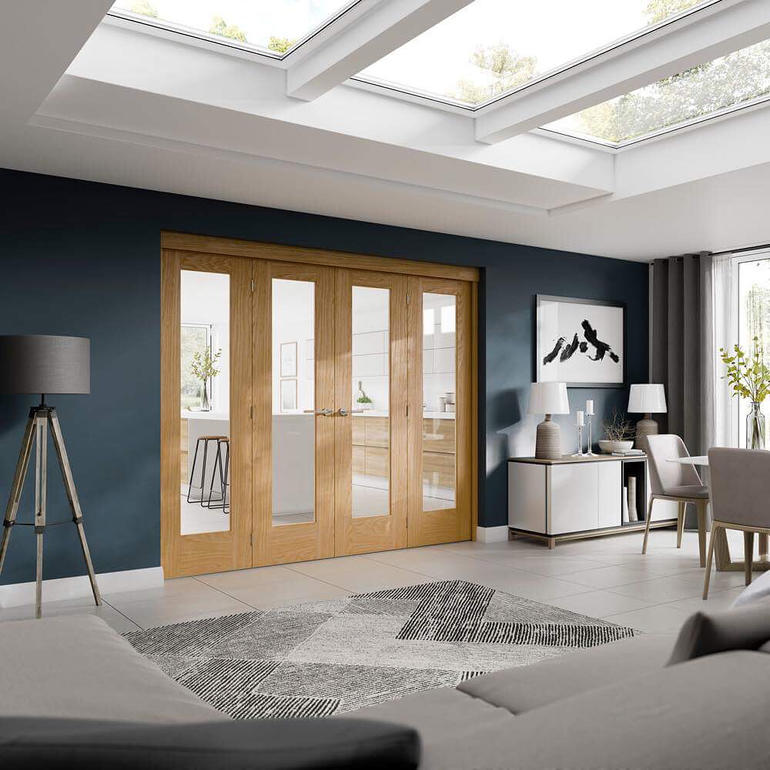 Use smarter furniture
Getting clever with the furniture you choose can provide you with unique storage solutions. For example, instead of using an ordinary footstool, use a small ottoman that you can use to store things in. Choosing a bed with space underneath is also an easy way of making the most of your floor space.
Keep it light
Another great way to help keep your home feeling more open is by keeping your rooms nice and bright with good lighting and light decor. Dim light can create shadows, giving rooms a more cramped feel.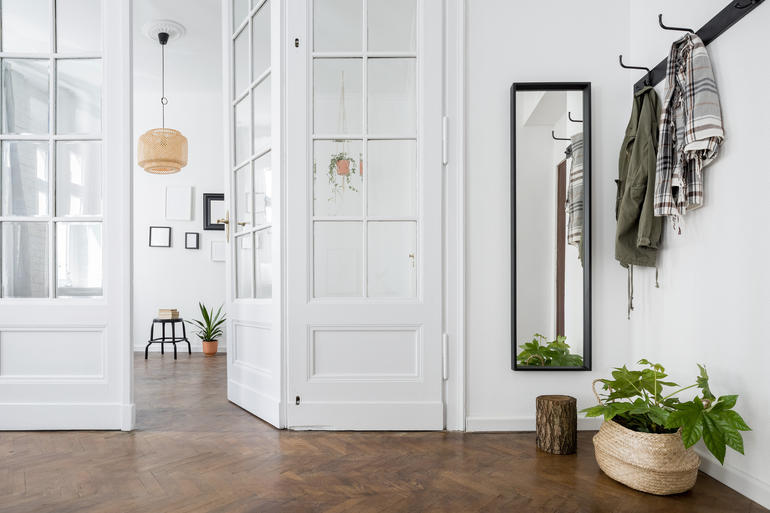 Console tables
Investing in a console table is a great way to create a countertop in areas that have limited floor space or awkwardly placed fixtures. Radiator consoles are perfect for narrow hallways as they neatly cover the radiator and give you extra room without taking up space.
Extend your space outdoors
If you're limited on space inside your home, why not extend your decor outside by creating a lounge area on your patio or decking. This may not be a permanent feature but during the warmer months, it's a great way to create a new space to spend time. Installing external French doors will help open up the room even more.
Reimagine your home with Doordeals
Finding extra room in the house can be difficult, especially if you have limited space but hopefully these tips have given you some ideas on how to update your house. At Doordeals, we specialise in providing a range of high-quality internal and external doors, that suit a range of different styles. Browse our full product range and start saving more energy in your home.