Door Security Rack Bolt
SKU:
Select from the options below
---
About This Product
These Door Security Rack Bolts are fantastic bits of kit for those who are looking for adding an extra bit of security to your door.
About these bolts
These concealed door security bolts can be used to provide additional security to your timber door. These bolts are often fitted in pairs, one at the top and one at the bottom of the door.
Often referred to as rack bolts, they are recessed into the door with a key hole cut into the internal face of the door. The bolts are driven by the use of a key which when turned, extends the bolts in to the keeps in the top and bottom of the external door frame. As these can only be accessed from the internal side of the door this provides a very simple concealed and secure method of security.
Electro Brass; A polished Brass effect
Satin Chrome; A brushed steel, matt effect.
Polished Chrome; A polished chrome effect.
Powdercoat White; A powder coated white finish.
Dimensions/Sizes
The following sizes are displayed in mm's: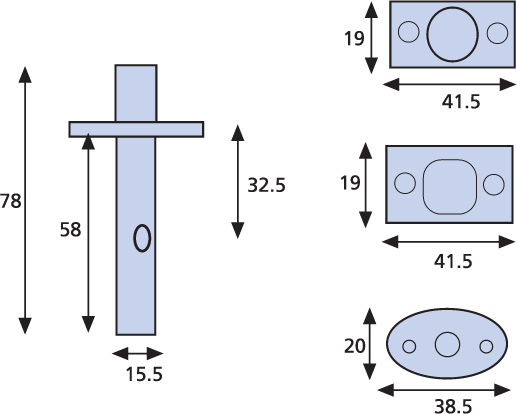 Things we thought you may need to know!
These Bolts come with matching screws and fixings. Keys to operate these locks are available here.
If there is anything you are unsure of, our friendly team are here to help.
Give us a call to discuss on 0114 2557800 or drop us an email at info@doordeals.co.uk.
---