Internal Softwood Door Casing
SKU:
Select from the options below
---
Key features
Material: Softwood
Application: Internal
Finish Type: Ready to finish
About this frame
This Internal Softwood Door Casing is manufactured to suit most common internal door sizes and is supplied flat packed ready for installation/sizing on site.
This casing will accept a door up to 926mm wide and up to 2050mm tall. For doors smaller than this, the frames are suitable for trimming to fit on site.
Contents of 1 pack:
1 x head to suit a door up to 926mm wide
2 x jambs (legs) to suit a door up to 2050mm high
Available Thicknesses: This casing is available as 108mm, 132mm, and 145mm which means its suitable for many different wall thicknesses.
Finishing
These casings are supplied unfinished allowing them to be finished to match any décor. They can be stained or painted to your preference.
Things we thought you might need to know
These casings come flat packed ready to be built up on-site and are supplied pre-rebated.
Please see the images below for dimensions:
108mm Wall Thickness: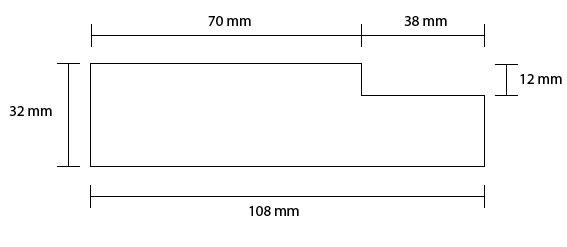 132mm Wall Thickness: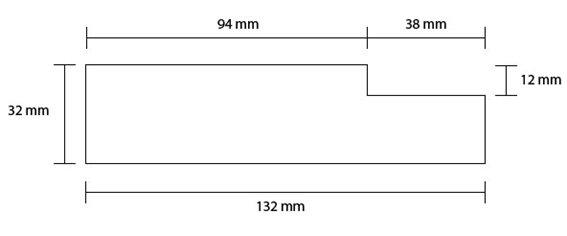 145mm Wall Thickness:
If there is anything you are unsure of, our friendly team are here to help.
Give us a call to discuss on 0114 2557800 or drop us an email at info@doordeals.co.uk.