Front doors are the entryway into our private havens we count on them for security, warmth and a helping hand with the external appearance of our homes. However, constant exposure to the elements can damage, wear and in some cases break your front door.
We've handpicked some easy, quick and budget-friendly ways to restore your entryways, give your doors some TLC and breathe some new life into your external doors.

Paint your front door
One of the quickest ways to transform your old doors and give them a new lease of life is with front door paint. Versatile and cost-effective, painting your doors is one of the most accessible ways of achieving a new look. Whether refreshing the colour or adding your own style to a new home, both wood and uPVC doors can be painted in an array of neutral, bright or natural tones.
The key to getting the most from door paints and ensuring a sleek finish is preparation. Depending on the type of door and paint being used, you may need to apply a primer first or even sand the surface ahead of time. uPVC doors take the least priming and can usually be painted without any prep work, whereas wooden doors will require prep such as sanding, sealing and priming.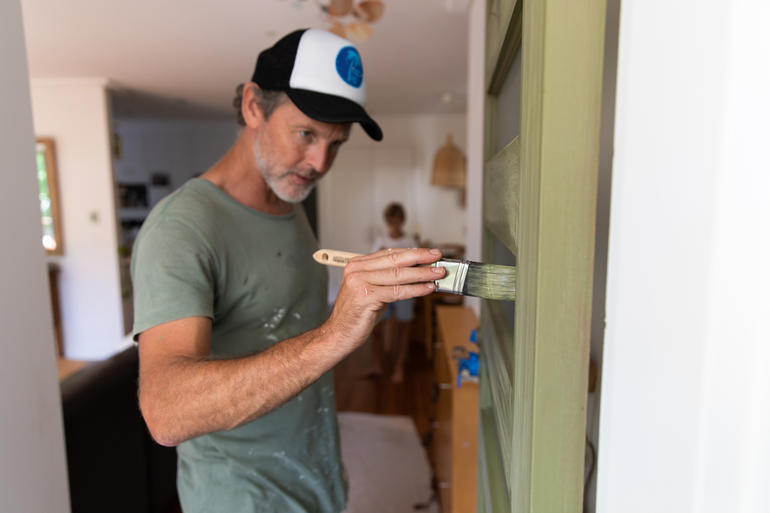 Varnish or stain your doors
To harness a more traditional, wooden style and revamp your ageing wooden doors, varnishes and stains are the ideal solution.
Easy to apply, these coatings give wooden doors a fresh new look while maintaining and protecting them against the elements. These coatings subtly alter the shade and tone, giving your door a fresh dose of natural colour as well as weatherproofing the wood, helping your doors stand the test of time.
Extremely budget-friendly, stains and varnishes are not only an accessible way to refresh your doors but their protective qualities help make doors last longer preventing the need for extensive repairs or replacements down the line.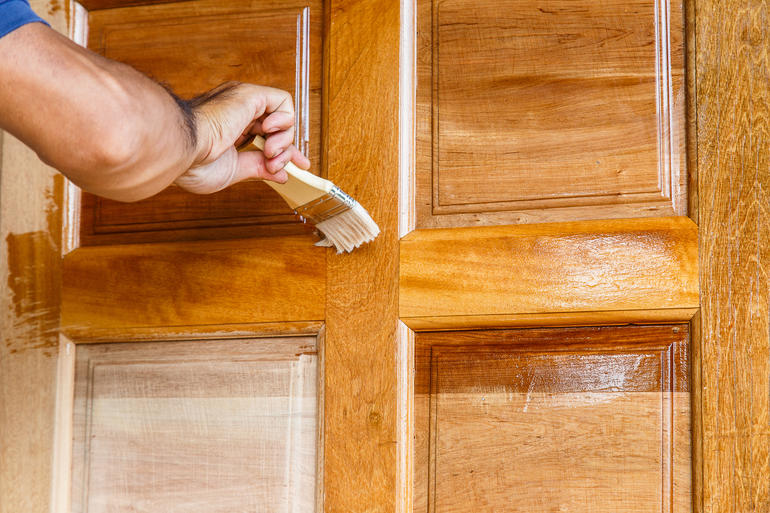 Refresh your ironmongery
If you want to revamp your doors, but you're concerned about budget or time, a quick and easy way to achieve a subtle change is to refresh your ironmongery.
Swapping out your doorware such as handles, knockers and numbers can help tie a door together by pairing the door colour with a complimentary accessory. Worn out, rusted and damaged ironmongery can not only affect the security of your door but make your doors appear older and more worn. New ironmongery can help modernise your front door, help complement a new interior style or simply bolster the security with new handles and accessories.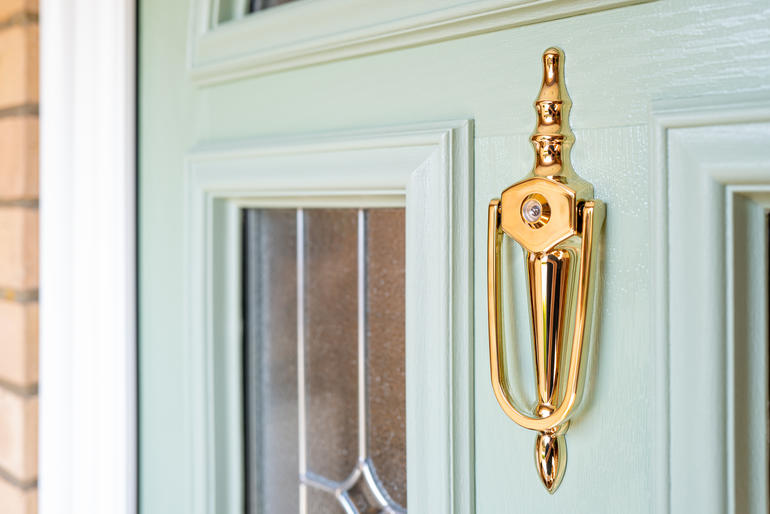 Accessorise your doorway
Sometimes, refreshing the doorway itself can massively alter the appearance of external doors.
If there's space outside the property, including accents and accessories can help bring the front of the house to life. An easy way to do this is by using hanging baskets, potted plants and planters. The vibrant greenery and floral accents will add colour and dimension to the front of your home without having to brave a bold-coloured door or more permanent features.
If you're looking for some inspiration why not read our guide to styling a coloured door? We've compiled a helpful list of tips for colour combos, accents and accessories to make styling your doors easier than ever.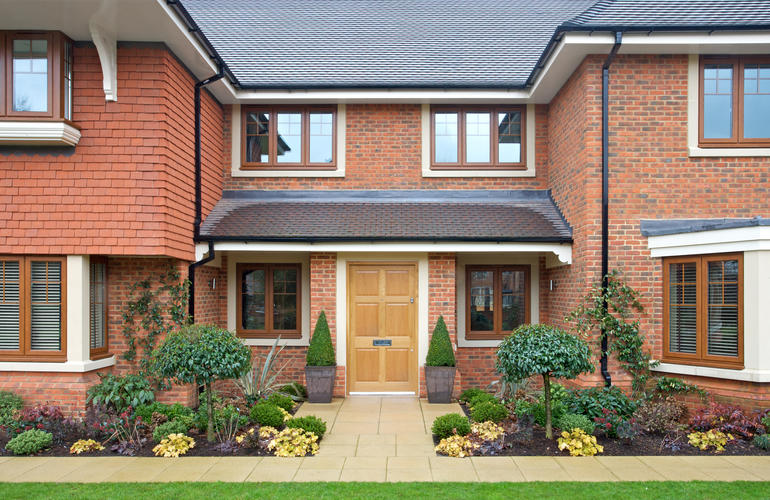 Upgrade to a new door
There's no denying that the ultimate makeover for your doorway is replacing your old wooden door with a fresh new style and colour. Changing the material or colour of your old doors can seriously impact the style of the property itself. If you're looking to create a more modern look a sleek uPVC door might be right for you, or if you're leaning into your property's charm and history a traditional wooden door could highlight this perfectly.
At Doordeals we offer an extensive selection of coloured, natural wood and glazed external doors. Whatever your style or needs we've got it covered with our budget-friendly options and non-standard solutions.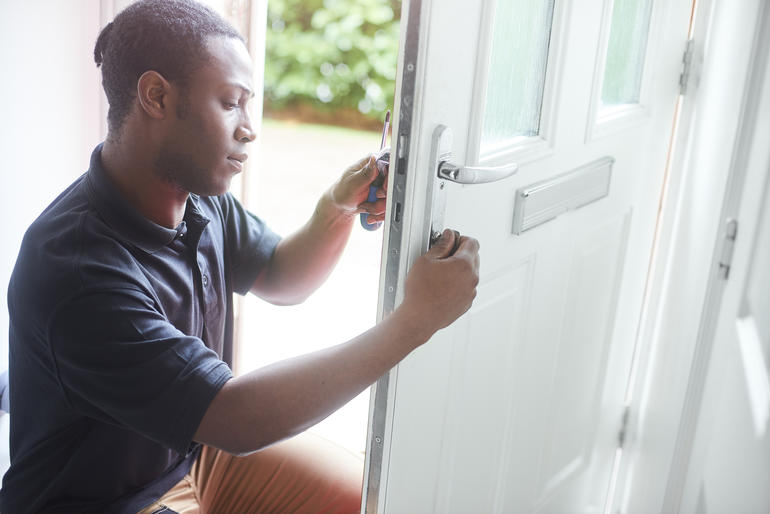 Next steps (conclusion)
Whether replacing your door with a new model or refreshing a well-loved front door, at Doordeals we make it easy to refresh, maintain and even fit front doors.
Our range features everything from simple accessories to pre-hung doors making renovations, refurbs and revamping easier than ever. We understand the importance of budget and value, curating a collection of doors, accessories and paints catered to any budget and style so no matter what, you can bring your vision to life.
If you've got a technical question or need to know more about any of our products, simply get in touch and we can help you choose the right product for your home.