If you're looking to make the most of your garden, patio doors can help seamlessly combine indoor and outdoor spaces, breathing light into the home, helping boost energy efficiency and revamping lack lustre spaces.
We've compiled our complete guide to patio doors to answer our most frequently asked questions and help you make the right choice for your home.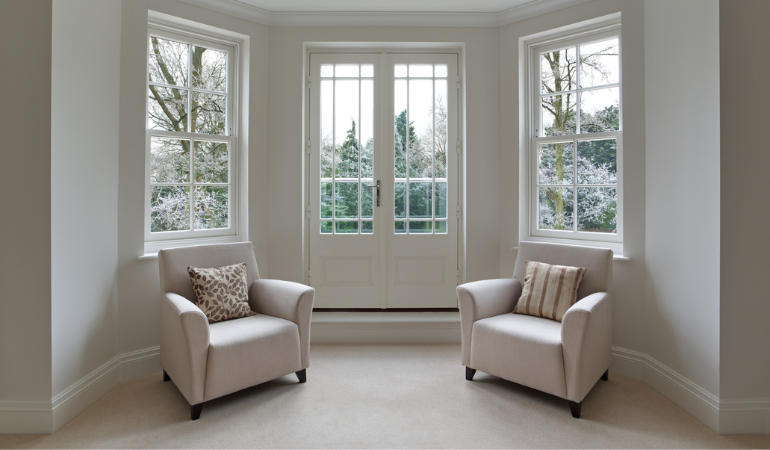 What are patio doors?
Patio doors have become the universal term for the external doors which lead into the garden and other outdoor spaces. Usually facing into gardens or external areas, patio doors typically feature several glazed panels, allowing natural light and warmth to flow into the space.
Types of patio doors
Patio doors can help you transform your space, but what is the best style to pick? That depends on you, your vision, your needs and your taste. To help you make the best decision for your home, we've broken down the different types of patio doors below.
Sliding Doors
Sliding doors are one of the most popular styles of patio doors thanks to their ease and simplicity. Constructed of a single double-glazed panel held in a uPVC or metal frame, these doors open on an internal sliding mechanism which typically opens in a single direction. Sometimes, double doors are featured with a single door sliding backwards in both directions in homes with more space or for a more panoramic view of the outside area.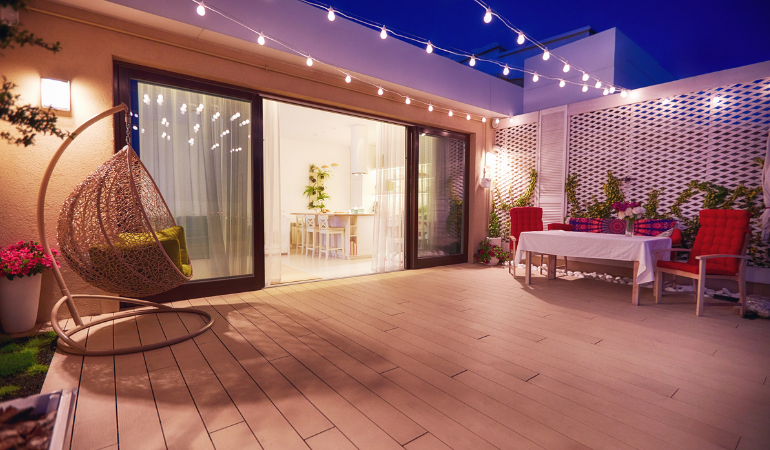 French Doors
A more traditional and elegant alternative, french patio doors are typically a pair of slim, tall doors with glazed panels forming most of the inner door. These doors are on hinges and meet to secure in the middle, opening either inwards or outwards depending on personal preference and the configuration of each design.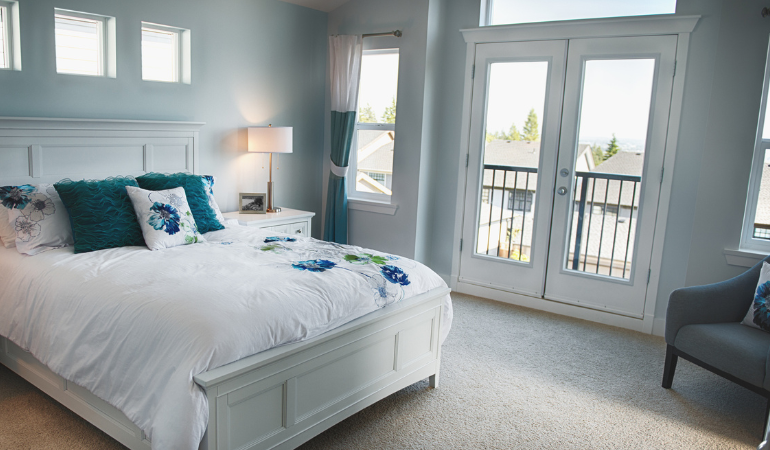 Bifold Doors
External bifold doors, as the name suggests are hinged doors which fold back on themselves in a concertina style. This style of patio door features large glazed panels in individual door 'leaves' typically made of a wood, uPVC or metal. Their unique opening style makes them a great choice for smaller spaces, merging inside and outside spaces seamlessly while the doors fold to the side.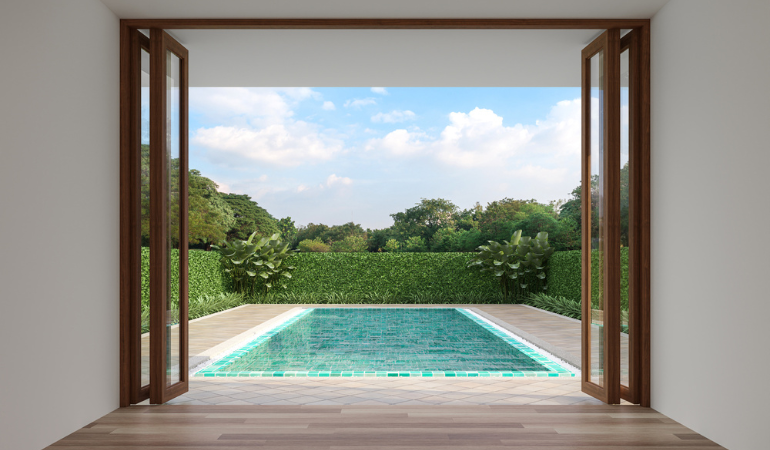 How much do patio doors cost?
As with most home improvements, you can expect patio doors to be an investment. However, there are various aspects that will affect cost, mainly variations in materials and glazing.
Sliding Doors
Sliding doors and bifold patio doors are similar in their price structure, due to their customisation and configuration possibilities. A more versatile option, these can be adapted to a variety of custom sizes and non standard doorways.
French Doors
French doors are typically more budget friendly, as they are less customisable than alternatives. For example, a pair of french doors may be available in several sizes and materials but outside of this there is little variation on price.
MATERIAL PRICE RANGE
Hardwood £244.95 - £334.95
Hemlock £284.95 - £564.95
Oak £426.95 - £2777.95
LVL (White) £1586.95 - £2215.95
LVL (Grey) £1586.95 - £2215.95
Bifold Doors
Bifold doors tend to be more expensive than french doors, due to their advanced customisation options. Bifold doors are great for non-standard doorways or spaces and can be extended with further leaves in the door, adding to the price when comparing against a single pair of French doors.
MATERIAL PRICE RANGE
Oak £2777.95 - £4873.95
LVL (White) £2215.95 - £4873.95
LVL (Grey) £2215.95 - £4873.95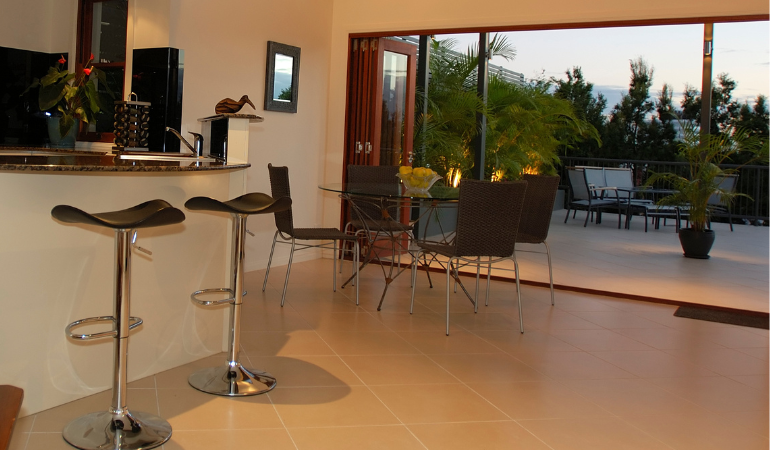 How safe are patio doors?
There's a common misconception about patio doors and their security. But how safe are patio doors and are they a secure option for external use?
Despite a large amount of glass in their design, patio doors are designed for external use, built to withstand the elements all year round and remain safe, secure and structurally sound. The different styles are designed using several security features including locking mechanisms, double and triple glazing, safety glass and specialised door frames.
Structurally, bifold doors are the most secure option thanks to their design and multiple joints and locking mechanisms. However, the majority of patio doors can be fitted with additional security accessories too, such as top locks and bottom locks for enhanced security.
Choosing your patio doors
When it comes to choosing your patio doors, consider your space, the style of your home and the overall look you want to achieve. Another thing to consider when choosing your patio doors is how much patio doors cost, planning within your budget will help you achieve the desired look without any hidden costs.
Each style of patio door comes with its unique set of pros and cons to consider, we've compiled a list of the most important ones to help make your choice easier.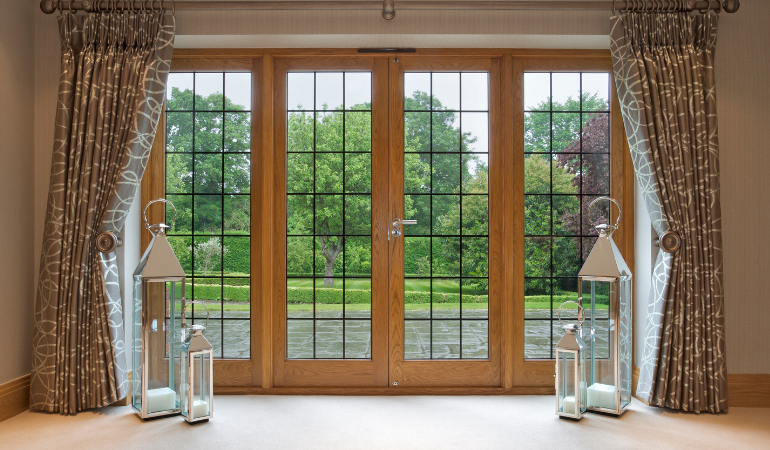 Sliding Doors
Pros:
The best option for natural light (closed)
Great for fresh air and ventilation
Space- saving
Energy efficient
Cost
Stylish (versatile)
Cons:
Require a lot of cleaning, especially in homes with young children or pets
Lack of privacy depending on the garden layout/position of the doors
Least secure option
French Doors
Pros:
Good source of natural light
Good for small doorways/gaps
Enhanced security (larger frame)
Cons:
Cost
Less Energy Efficient
Require more space (externally or internally for doors to be open)
Traditional style (not very versatile)
Bifold Doors
Pros:
Good source of natural light
Energy Efficient
Stylish and contemporary (versatile)

Cons:
Cost
No threshold (installed incorrectly dirt and water can enter under the doors)
Can require more space (doors stack when open)
Planning your installation
Before installing your patio doors, you should consider all the requirements needed for the style you've chosen, these can include structural as well as technical requirements.
We've answered some installation FAQs to make sure you're fully prepared for your installation and know exactly what to expect.

Do I need planning permission to install patio doors?
To install standard patio doors, you don't usually require planning permission. However, in some cases you might need to seek further advice for example:


If you are planning on installing patio doors as part of an extension
You are building something new on your property and installing patio doors
It's always best to check your original plans to ensure that you're not breaking any conditions.
How long do patio doors take to install?
For a professional installing standard patio doors, it usually takes around a day, however certain factors can impact time frames.
Typically, installers will carry out an assessment and factor any additional complications or factors into their time estimate. Some types of patio doors such as bifold doors can also take longer to install due to the amount of doors and the sliders which need to be fitted correctly to ensure sleek opening and security.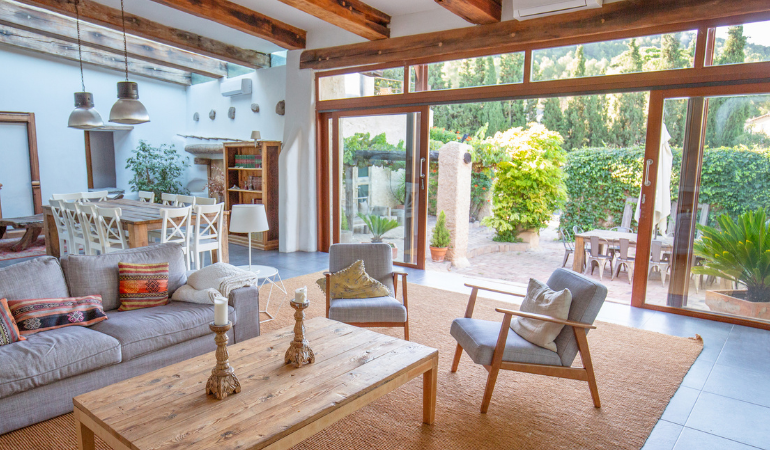 Can you replace patio doors?
Yes. It's quite easy to replace a patio door with a like-for-like style.
Replacing them with different styles is possible, however, this will be more costly as further structural work may be required to alter the doorway, etc.
Which patio doors are best?
As a rule of thumb: bifold doors are best for security, french doors are best for traditional style and sliding doors are best for cost.
However, this answer will vary from person to person, as much of this is down to personal taste. The best patio door for you will be one that caters to your functional needs, your aesthetic vision, and is a high-quality product that's built to last.
Can I Install my patio doors?
We don't recommend this. Installing a set of patio doors from scratch is reliant on several factors to ensure their security, performance and longevity.
A trained technician will assess and recognise the unique requirements for each job, ensuring that your doors are fitted correctly, depending on the layout and structure of your space.
Incorrect installation can affect the security and energy efficiency of your patio doors, even allowing water into your home during rain or snow.
Next steps
If you're interested in patio doors for your home but still aren't sure which, why not read our blog Everything you need to know about French Doors? Great for those in need of a little more information or inspiration.
At Doordeals we stock a great selection of Bifold and French patio doors, in a variety of colours and finishes. So, whether you've got an ultra-modern home looking for sleek panoramic views or a traditionally chic house in need of an elegant entryway we've got you covered.
If you're looking to refresh both the front and rear of your home, browse our complete collection of external doors to discover more.