New doors can instantly refresh a property whether interior or exterior. However, when it comes to door replacement, there are several things to consider before committing to one or more new doors.
In this guide, we'll help you understand what to expect, whether installing these yourself or calling in the professionals. So, whether you're looking to replace your front door or refresh your living space you'll be set for success.
Why should you replace a door?
There are several reasons why you think it might be time for a change. Whether you're looking to upgrade your space, fix a stiff door or boost your home's energy efficiency there are multiple reasons to replace the front door or the interior doors of your home. Here are a few of the signs it's time to give your doorways some TLC.
Worn or broken doors
All doors are exposed to wear and tear through frequent use, none more so than external doors. As your home's first defence against keeping the elements out these should keep your home warm, dry and safe. External doors can be refreshed using varnishes, stains and paints but once broken or damaged, a new front door will both revamp the appearance of the property and fortify the security and weatherproofing of your home.
Poor Energy Efficiency
If you've noticed more drafts around your property it may be time to invest in new external or internal doors. A new insulated front door will help keep the elements at bay while high-quality internal doors help trap heat in the rooms you're using, keeping bills low without compromising on comfort.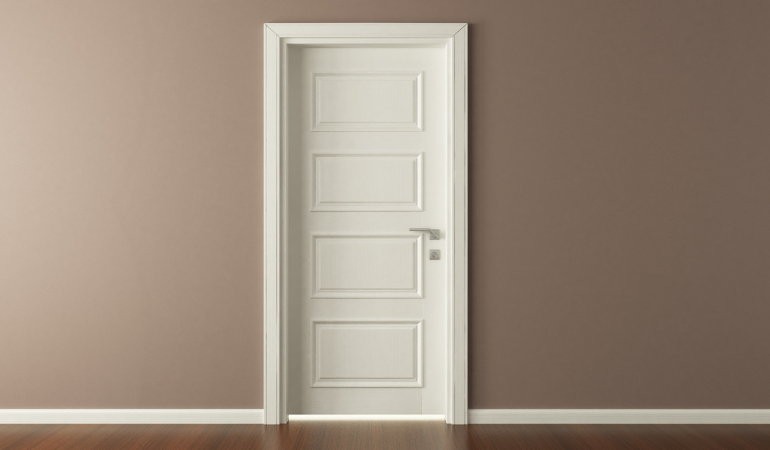 Stiff, squeaky or loose doors
As with anything that experiences frequent use, doors will weaken with daily wear and tear. This wear can affect the door itself or elements within the frame such as the hinges, door catches and locks. If you've noticed your door performing poorly and detect movement, gaps and stiffness in the door it could be time to invest in some repairs or even a full replacement.
How do you measure to replace a door?
When measuring for a standard doorway, it can be helpful to remember that the most common internal door size is 1981mm x381mm, while external doors are most commonly 1981mm x 686mm. When measuring for a door, there are two methods; sizing the current door like-for-like or measuring an existing door frame for a new door.
Measuring an existing door
When measuring an existing door you should finish with 3 measurements; height, width and depth.
Width: Measure the door on the inside when open (for accuracy) measure the width across the center of the door, top and bottom sections.
Height: Measure the door top to bottom along the hinged edge, repeating this on the opposite edge for an accurate figure.
Depth: Measure the door when open, exposing the part which sits inside the frame itself. Measure this in the same way as the width, across the centre, top and bottom of the door.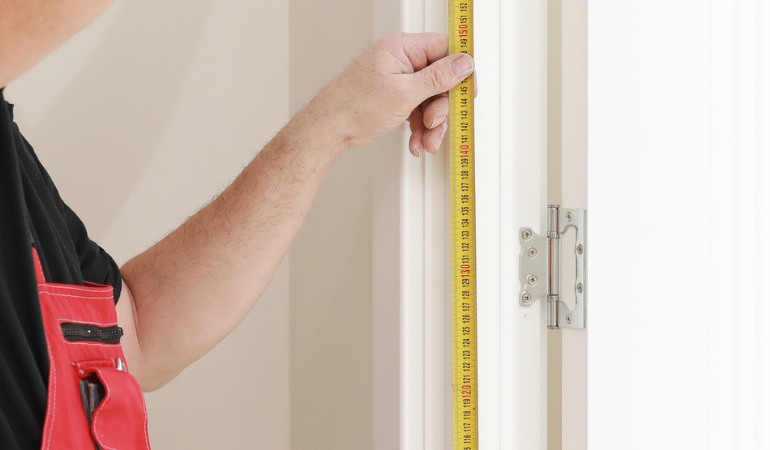 Measuring a door frame
When sizing up a door frame for a new door, you should also establish 3 key measurements.
Width: Measure the door frame from the centre, the top and the bottom using the longest of these measurements as your final measurement. Remove 6-8mm from your final measurement to allow for the necessary clearance around the door.
Height: Measure the door frame top to bottom on the edge where the hinges will sit, repeat on the handle edge and use the longest of these measurements as your final. Remove 9-10 mm from your final measurement to allow clearance including any floor coverings (carpets etc).
Depth: Measure the doorframe inside starting in the centre and following with the top and bottom measurements. Use the longest
Take a look at our step-by-step measuring guide for more help with measuring your doors correctly, to avoid disappointment or delays with your new doors.
Can you replace a door without replacing the frame?
In short, yes. Although, the answer to this will be dependent on each set of unique circumstances.
If you are replacing the door with a like-for-like door, a similar model or a door of the same size providing it is in good condition, your doorframe will likely support this new door. However, excessive wear or damage to the doorframe will warrant installing a new frame too.
It's also worth noting that non-standard doors or bespoke doors will likely require a bespoke frame to match the exact dimensions of this door.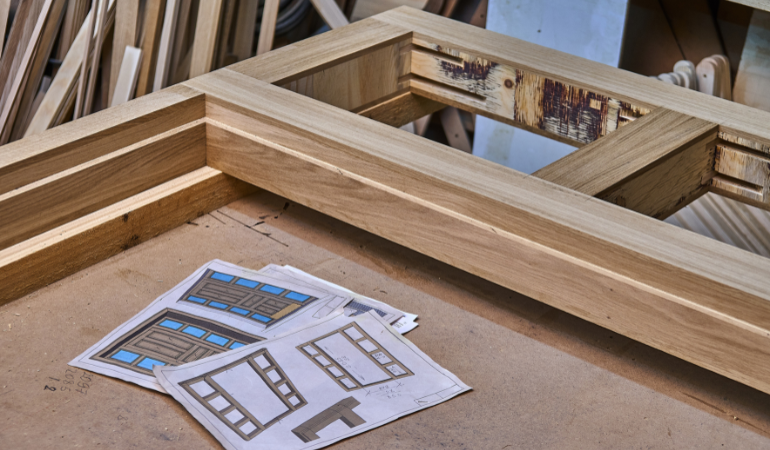 Do you need a professional to install a door?
When considering a DIY project like this, it's worth researching how to hang a door, how to install a door lock and the other technical elements which go into door replacement.
If you are planning to replace your doors yourself, it may be worth considering a door frame kit or pre-hung doors for the added benefit of ease. Pre-hung doors are delivered complete with hinges and other technical essentials pre-attached and ready for immediate installation.
However, remember to budget for both expense and time when considering a DIY solution, as it will likely take longer than professional services and may incur other costs if things go wrong.
How long will it take to install a door?
Depending on the chosen style, an experienced installer should complete removal and door replacement within 2-4 hours.
If you are installing a door without professional help, you can expect this to take up to a day. Although this can be slightly reduced by using pre-hung alternatives and installation kits.
Choosing a new door
Whether replacing a front door or several internal doors you should choose your new doors carefully, ensuring they suit the technical needs of the space as well as the aesthetic vision.
Solid doors
Solid doors are typically made of hardwoods or softwoods and are designed without any glazing. These doors can be painted and stained to enhance their appearance and tailor these to your personal style.
Internally these are a great choice for rooms such as bathrooms, bedrooms and other spaces you'll need enhanced privacy. External solid doors are also a great option for those wanting a more traditional entryway to their home.
Glazed doors
Glazed doors feature one or more glass panels usually set within a wooden, metal or uPVC frame. These doors allow natural light to flow through the home and are perfect for kitchens, hallways and common rooms such as living rooms and dining rooms.
External Glazed doors allow natural light in from the outside, brightening corridors, hallways and living spaces with an extra boost of light. Don't underestimate the glazing itself, fortified for security and energy efficiency, glazed doors make a great addition to any home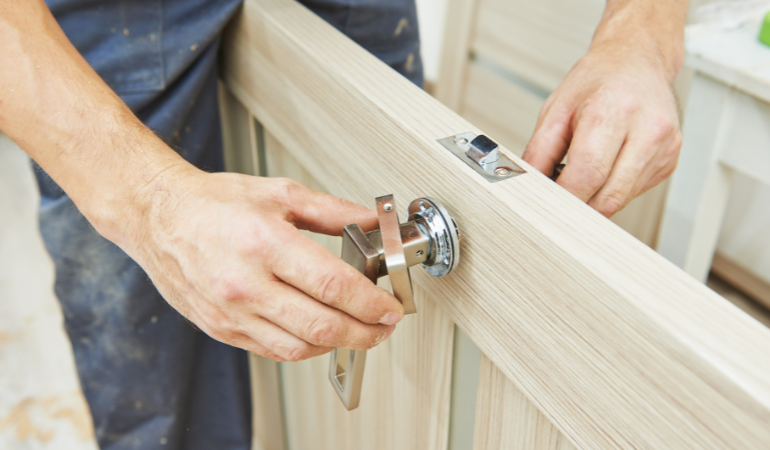 Stable doors
Stable doors offer both rustic charm and practicality. Allowing you to partially open a space utilising natural light while keeping children and pets away from areas such as kitchens and gardens.
External stable doors provide access to outside areas in perhaps the most versatile way. Opening the top half provides a boost of natural light and fresh air, but keeps the door from being fully open. While the option to use this for access is still there.
Perfectly styled for rustic cottages and quaint properties wooden stable doors offer natural tones for aesthetics and practicality for the home itself. However, it may be that barn doors or stable doors don't fit standard doorways so always consult measurements when considering these styles.
French and bifold doors
Internal french doors and bifold internal doors are a great way to break up the living space without solid walls, adding versatility to the home for both living and entertaining. As energy-efficient solutions these are great too, allowing you the versatility of heating a smaller space in winter and keeping air flow through the home in summer.
Externally french doors or bifold patio doors are a great way of connecting living and garden areas. As with the internal doors, these are also brilliant for energy efficiency, keeping heat in during the winter and providing a great source of ventilation during warm summer months.
You'll likely need to do some additional renovation work to install these doors for the first time, as standard doorways won't usually support these styles. So, do your research and refer to your own measurements when picking a style. Why not read our guide to french and bifold doors for more information?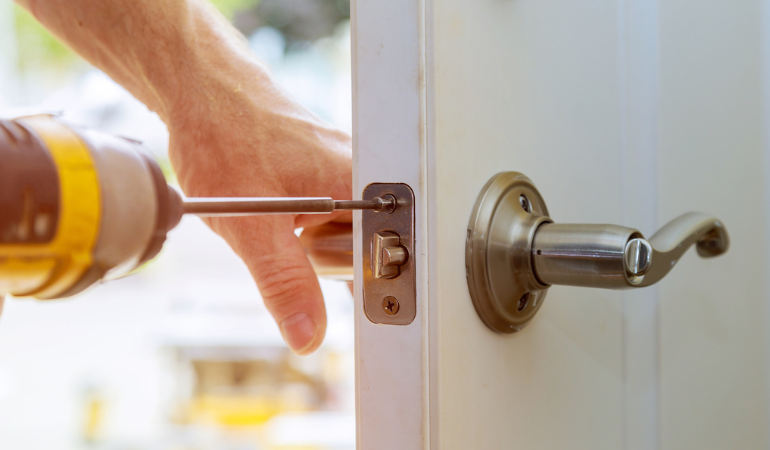 Quality doors for every space
At Doordeals, we've got every room of your home covered, from external front doors to patio doors and internal doors whether you're replacing a damaged door or revamping your space we've got you covered.
We're also committed to ease, providing numerous custom and non-standard door sizes throughout our collections, helping you achieve the style you want, whatever your budget, requirements and style.